Movie review site
with a twist!
Ever missed the end to a film and wondered "how does the movie end"? Then this is the website for you! We watch all the poorly-written, directed or acted movies so you don't have to!
Welcome to "How does the
movie end?

"

'How Does The Movie End' is a new style of service where we save you the hassle of ever watching the end to a bad movie again! We're the type of people that skip to the last page of a book to find out what happens, and we always open our presents a day early just to find out what they are!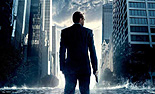 With 'How Does The Movie End' you'll never have to waste your time and sit through another terrible movie just to find out 'who dunnit' again!
So please, sit back, relax, save your hard-earned cash and let us do the hard work for you ...

But - we need your help! With the millions of movies out there, "How Does The Movie End" needs help from all movie fans wherever you are!  HowDoesTheMovieEnd.com is steadily growing in popularity, and we need more movie reviews to keep up with demand!  We can't promise instant fame or lots of money, but you never know who might be reading this - an agent, a producer, a writer, a director, or maybe the future love of your life who happens to feel the same way you do!
Popular
Movies
Toy Story 3

When Andy moves off to College, it's time for Buzz and the crew to move. But all is not what it seems at the local Day Care Center!

Prince of Percia: Sands of Time

A young fugitive prince and princess must stop a villain who unknowingly threatens to destroy the world with a special dagger.

Want More Movies?

Want to help out or think you can do a better job than so-called movie reviewers on tv? Then please send us your own movie reviews!